SteamTherapy® Programme
Spend less time ironing with our SteamTherapy® programme, which uses intensive steam to reduce creases in your clothes by over 50%.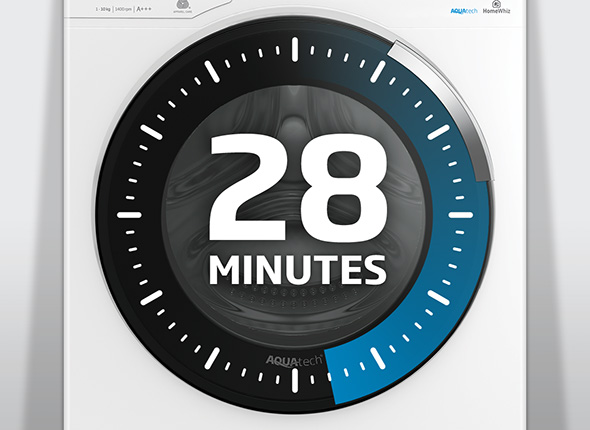 Daily Quick Programme – 12kg in 28 min
You don't need to wait hours for your washing machine to finish its cycle thanks to our Daily Quick programme. You'll be able to wash a large load of laundry, even as big as 12kg, in just 28 minutes – saving you time and money. 1
https://youtu.be/OdzRXUVMAug
ProSmart™ Inverter Motor
Get peace of mind knowing your laundry appliance is powered by our ProSmart™ Inverter Motor technology. The motor is brushless, which means it will be quieter and more durable at the same time. And, it's built to be more energy efficient, helping to keep your energy bills down.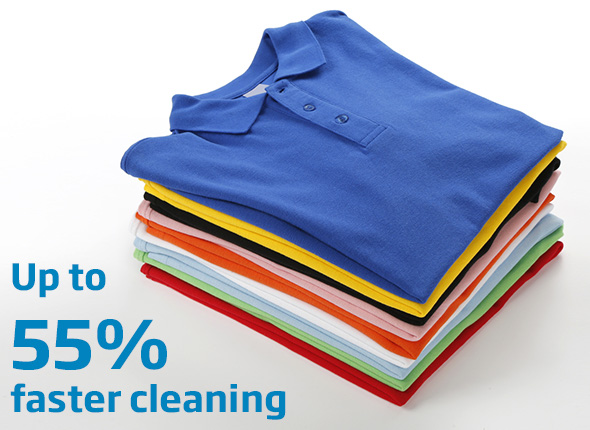 Fast+ Function
Perfect for when you're in a hurry, the Fast+ function shortens programme durations by up to 55% with the help of increased drum movements and optimised temperature control.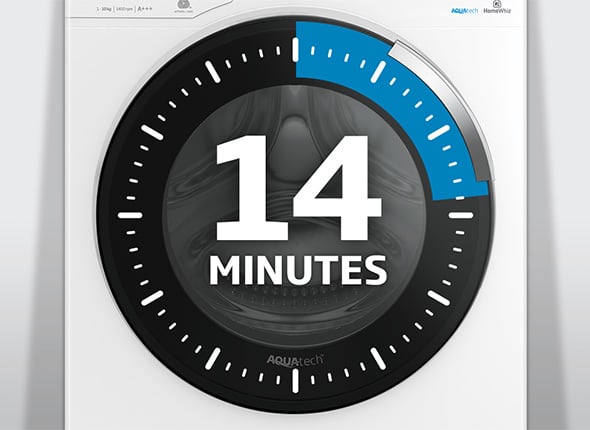 Fast Wash for Small Load – 2kg in 14 min
Perfect for when you're in a hurry, the Super Short programme can wash a 2kg load of laundry in just 14 minutes. 2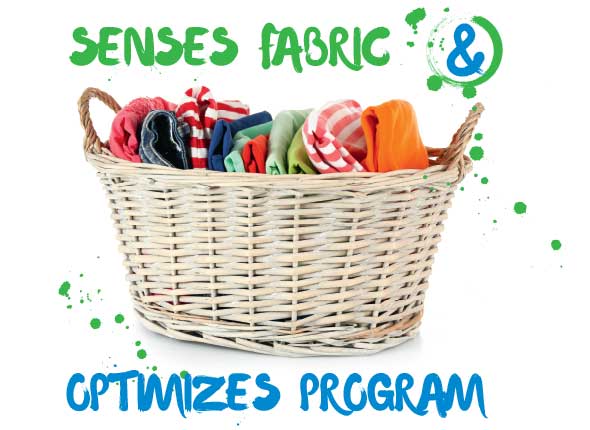 Auto Programme
To save you having to figure out the best programme for your laundry, this washing machine can cleverly sense the weight and fabric type of your load to choose the best programme for it – saving you time and effort.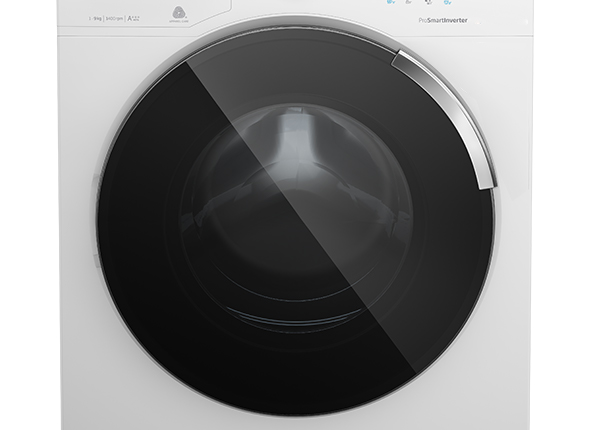 Extra Large Porthole Door
Loading your washing machine with larger items, like duvets and bed linen, is easier with our extra large 34cm porthole door.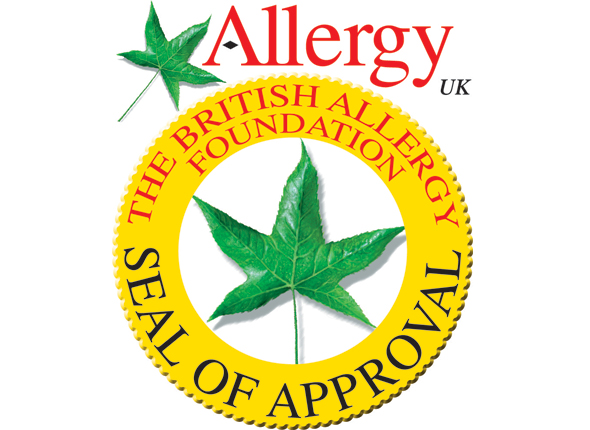 Anti-Allergy Programme
Great for allergy or asthma sufferers, our Anti-Allergy programme, endorsed by Allergy UK, helps reduce the amount of allergens in your laundry including cat, dog and pollen allergens, as well as bacteria and fungi.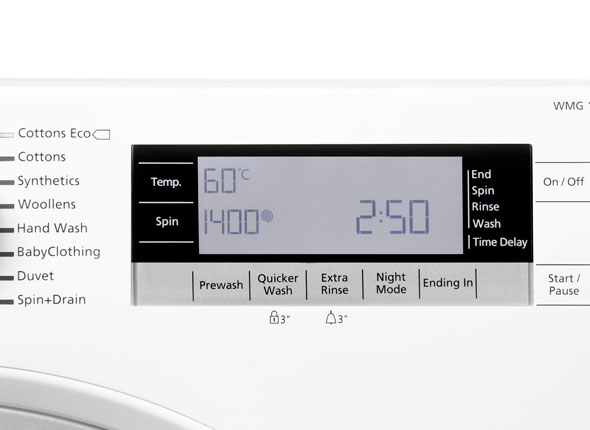 Large Interactive LCD Display
Keeping track of your washing has never been easier thanks to our large interactive LCD display which shows how long the cycle has left, and the progress of the time delay. You can also use it to select the best spin speed and temperature for your laundry, as well as any additional functions.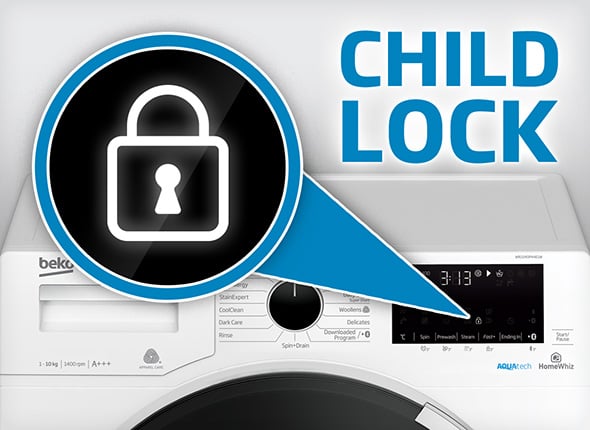 Child Safety Lock
You can stop curious little fingers from meddling with your washing cycle thanks to our child safety lock.