Add what you want, when you want
Add Wash ™
You forgot something? The double port of AddWash ™ allows you to add garments or detergents quickly and easily at any time during the wash. In addition you can add the hand-washed items that need only a rinse or a centrifuge.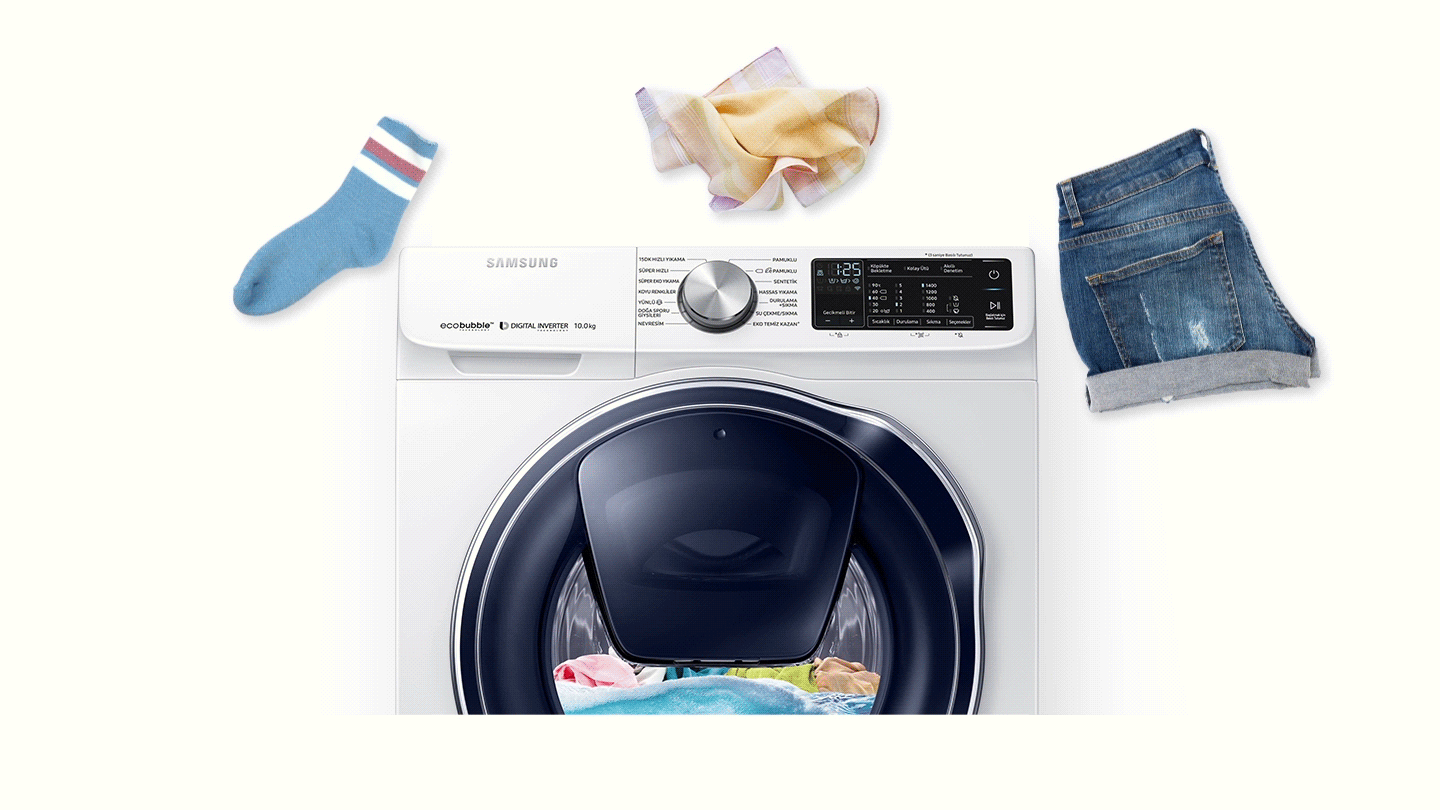 Save by decreasing the number of loads
Large loading capacity (10kg)
Not only can you significantly reduce the number of loads, but you can comfortably wash duvets, quilts and curtains. Reduce the number of loads and save time, water and energy.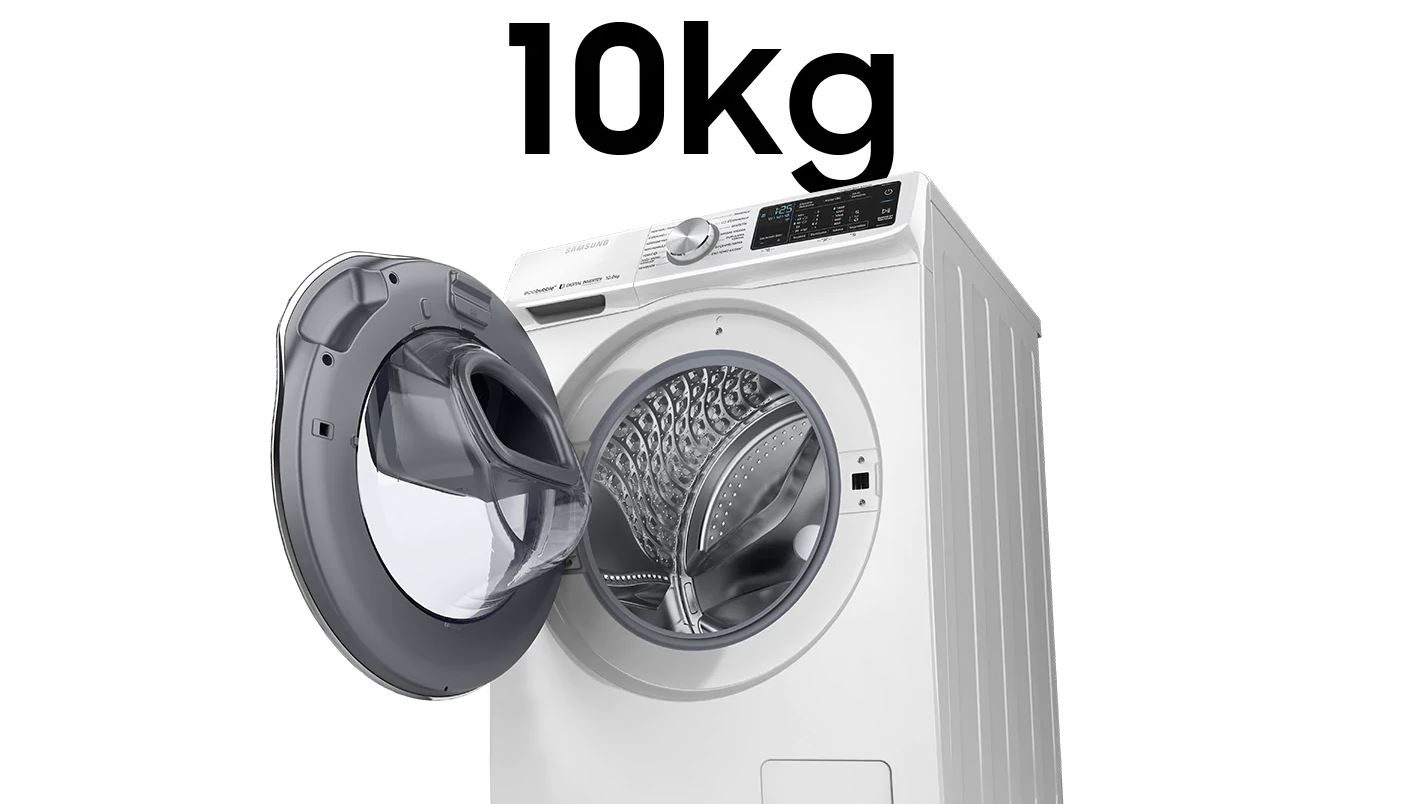 Ecolavaggio
Unparalleled performance
The Ecolavaggio® technology ensures absolutely efficient cleaning, even at low temperatures *. The detergent is transformed into bubbles, which penetrate quickly into the fabrics and easily remove dirt, protecting colors and materials and saving energy **.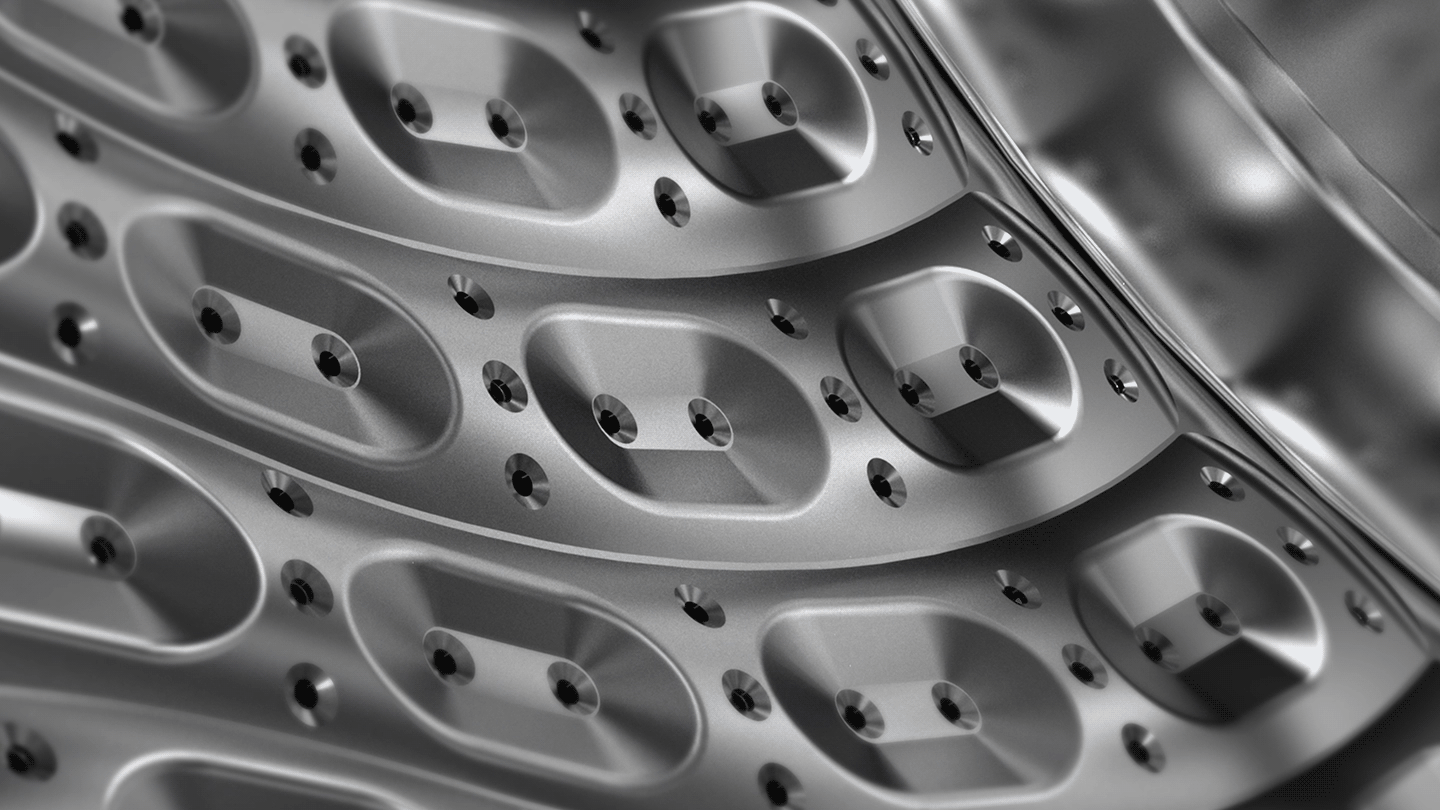 Perfect laundry in less than an hour
Quick Wash
Thanks to the Rapid Ecrowing technology, the new Samsung washing machine is able to complete the wash in just 59 minutes. Thanks to the Speed ​​Spray function, it rinses the garments more effectively and increases the spin speed to complete the wash in just 59 minutes. *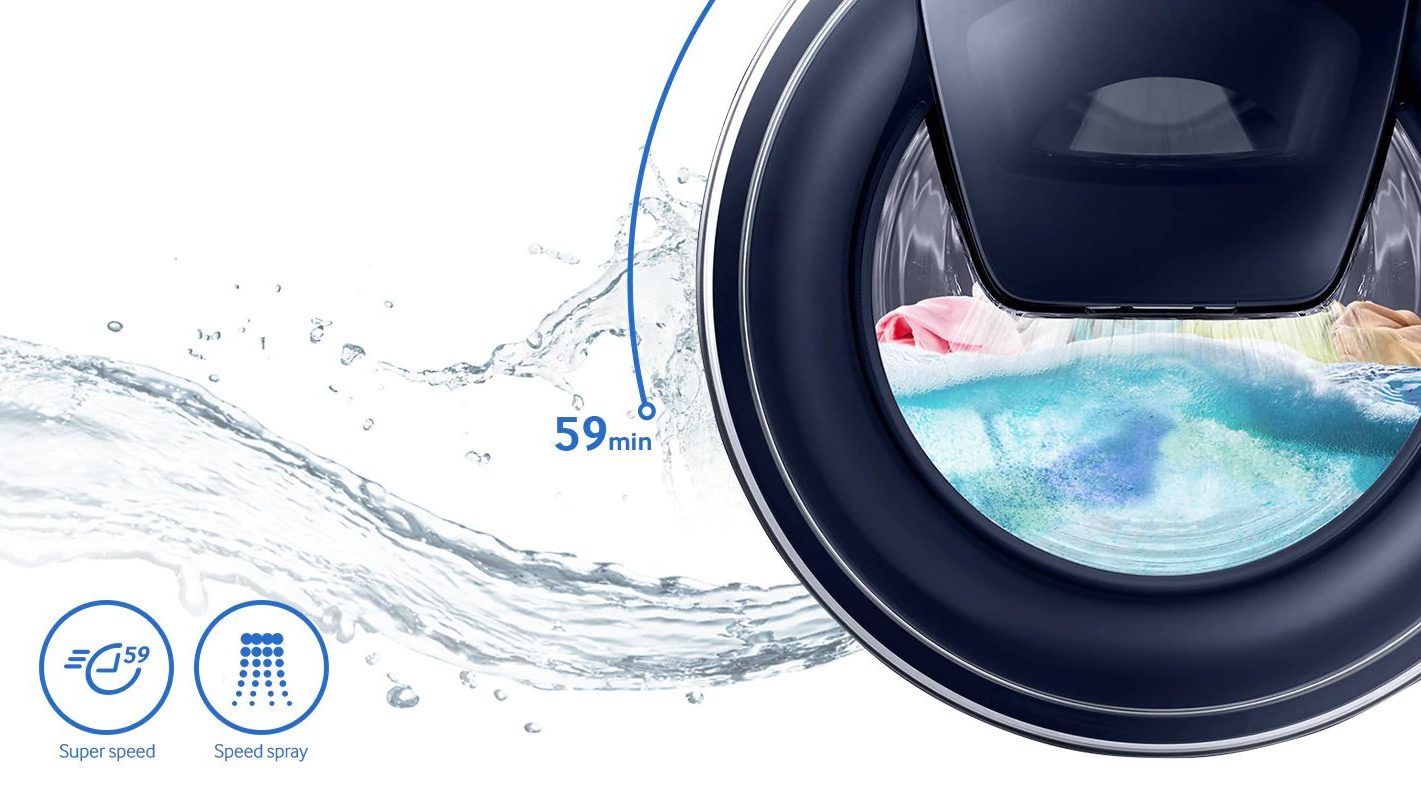 Eco Cleaning Basket +
Keep the washing machine and seals * always perfectly clean
Eco Cleaning Basket + performs an internal cleaning of the washing machine eliminating 99.9% of the bacteria responsible for bad smells *, without having to use harsh chemicals. In addition, the friction generated by a powerful jet of water and the quick centrifuge remove the dirt from the door's rubber seal. The washing machine will remind you when it is necessary to carry out a new cleaning cycle **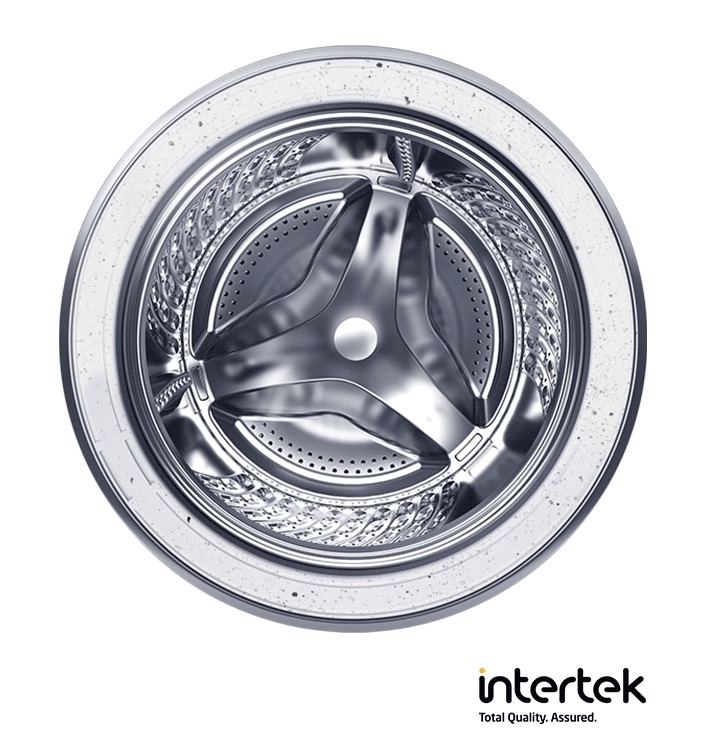 Intensive stain removal
The practical Smacchia Tutto Plus technology helps remove even the most stubborn stains.
Add a soak phase to your favorite programs simply by pressing a button and let the Ecobubbles penetrate the fibers of your garments removing the most difficult stains.