High efficiency
With its unique triangular architecture, the Samsung wall-mounted air conditioning system is designed for exceptional performance.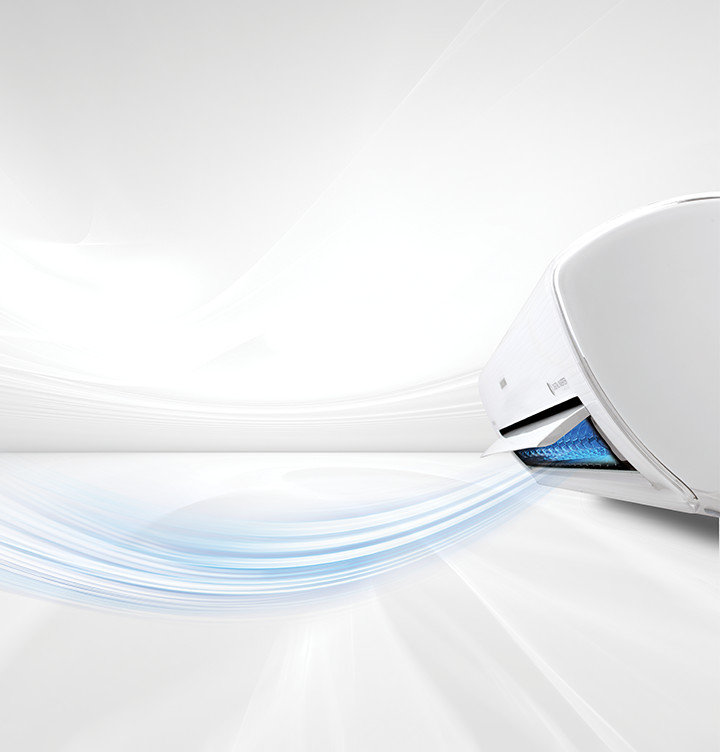 The power of triangular architecture
The unique triangular design allows Samsung air conditioners to have a larger fan, a larger intake grille and a larger air supply area. These features, together with the additional V-blades, allow faster and wider air expulsion.
Pure and healthier air
The Easy Filter Plus technology of the wall system keeps the air clean, filtering allergens and widespread contaminants with a superior mesh filter and an exclusive antibacterial and antiviral coating.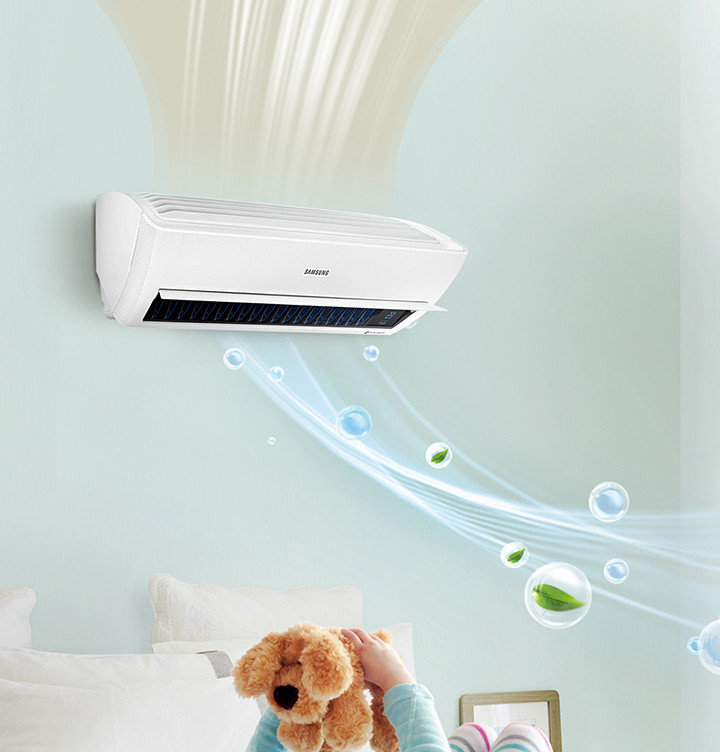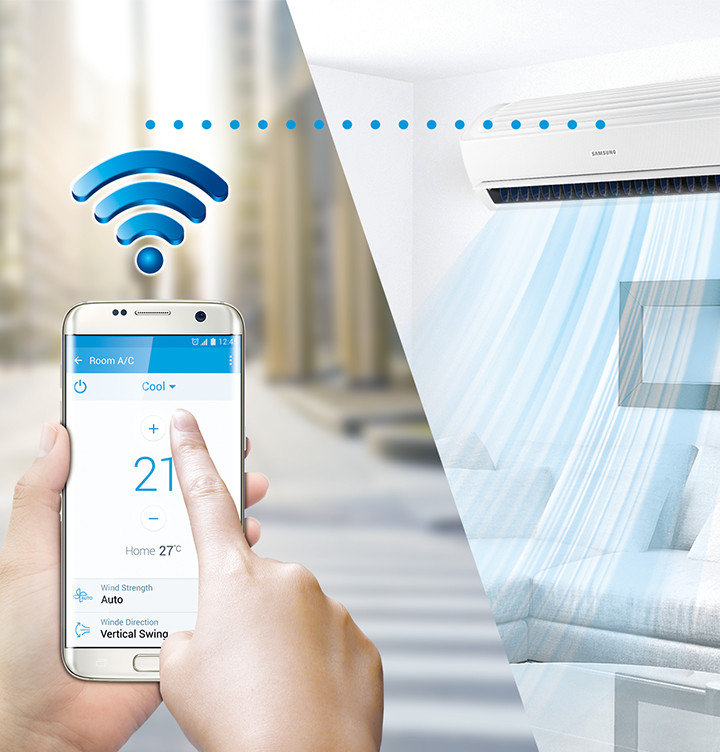 Control everywhere
The Samsung Wi-Fi Kit allows you to control the climate system using a phone or tablet app. You can use it anywhere, anytime, to turn the system on and off, check the functions and program the operation.