Unparalleled performance
Ecolavaggio® technology ensures perfect laundry, even at low temperatures *. The detergent is transformed into bubbles, which penetrate quickly into the fabrics and easily remove dirt, protecting materials and saving energy **.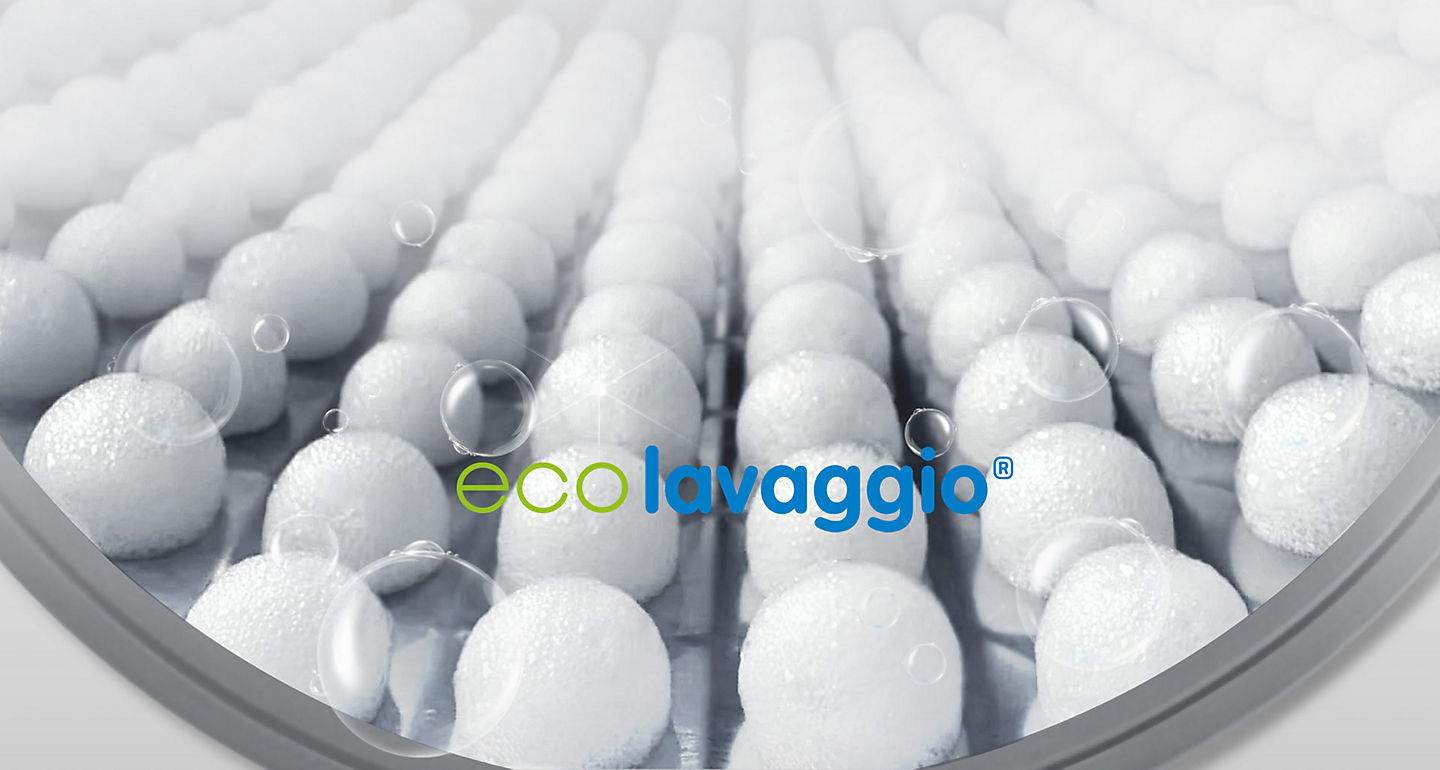 Durability guaranteed
The Digital Inverter engine provides superior energy efficiency, reduced noise and prolonged performance, while consuming less energy than a traditional engine.
Intensive removal of stains
The practical Smacchia Tutto Plus technology helps remove even the most stubborn stains. The garments are completely immersed in air bubbles, which soften and remove stains more effectively. *
StayClean ™ drawer
An energetic jet of water, following the one that brings the detergent into the basket, automatically removes any residual of detergent or softener from the detergent basin, leaving the drawer clean and sanitized.