dd what you want, when you want, during the wash.
Did you forget to put something in the washing machine? The double port of AddWash allows you to add garments or detergents quickly and easily at any time during the wash. You can also add hand-washed items that need only a rinse or a centrifuge. *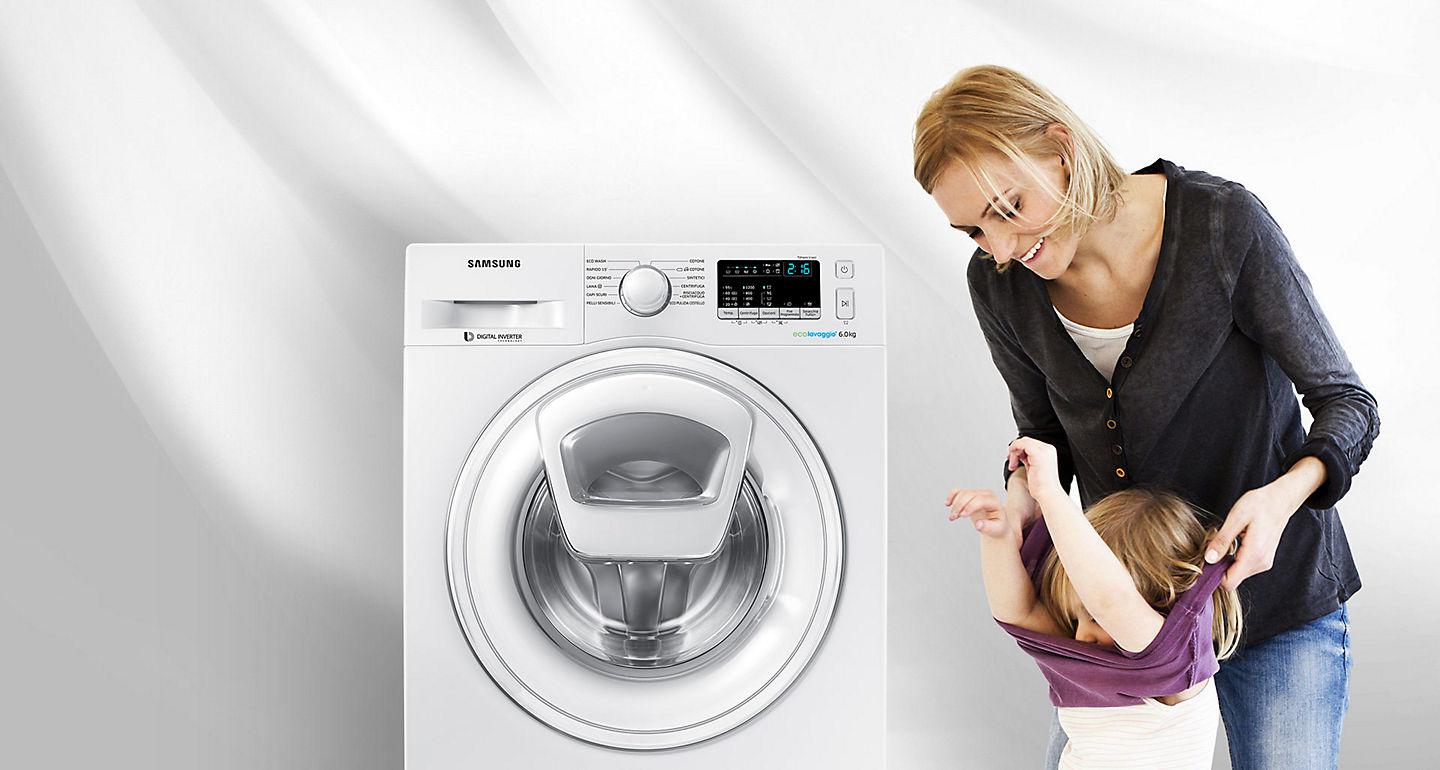 Unparalleled performance
The Ecolavaggio ™ technology ensures absolutely efficient cleaning, even at low temperatures *. The detergent is transformed into bubbles, which penetrate quickly into the fabrics and easily remove dirt, protecting materials and saving energy. **
Less consumption, more silence
The Digital Inverter engine provides superior energy efficiency, reduced noise and longer performance, while consuming less energy than a traditional engine and ensuring excellent durability. **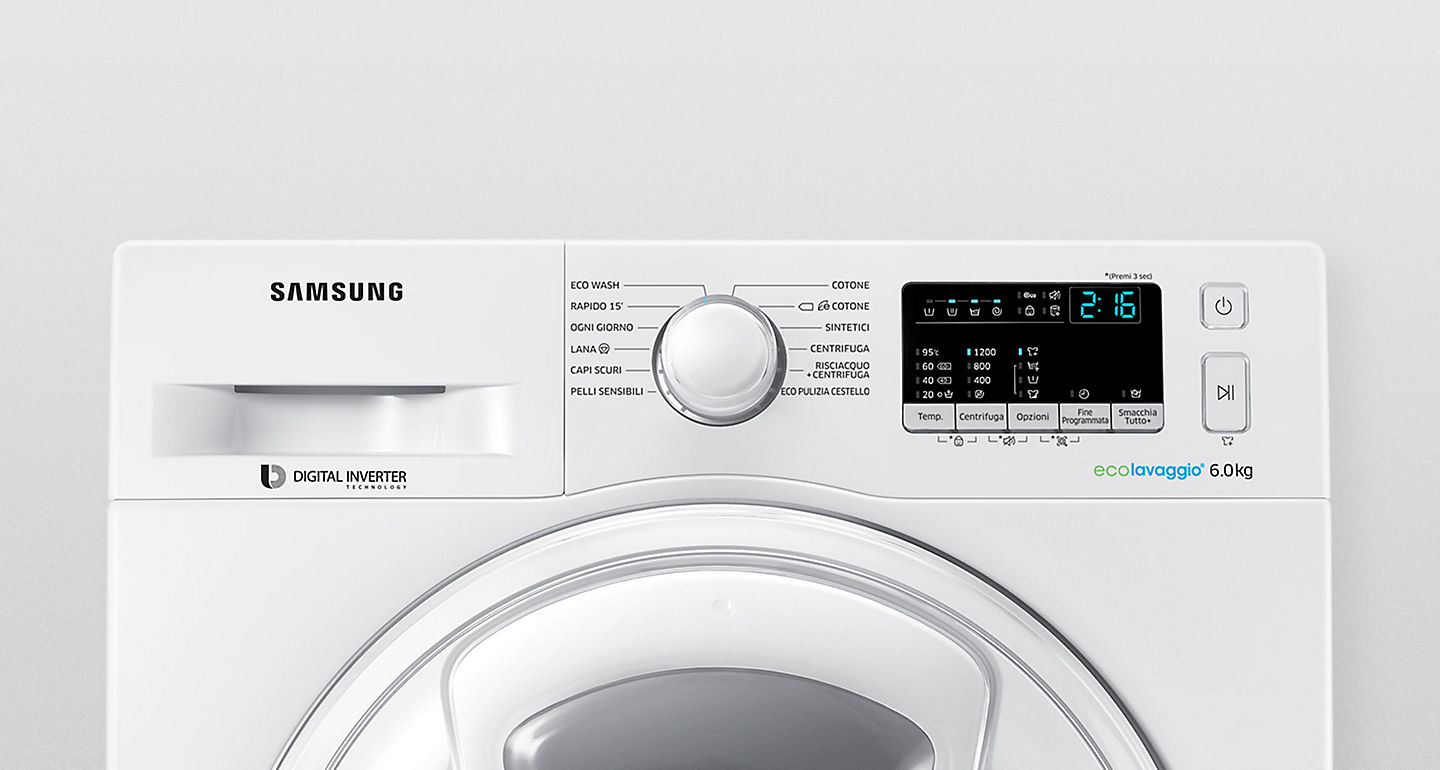 Intensive removal of stains
The practical Bubble Soak technology helps to remove even the most stubborn stains. The garments are completely immersed in air bubbles, which soften and remove stains more effectively. *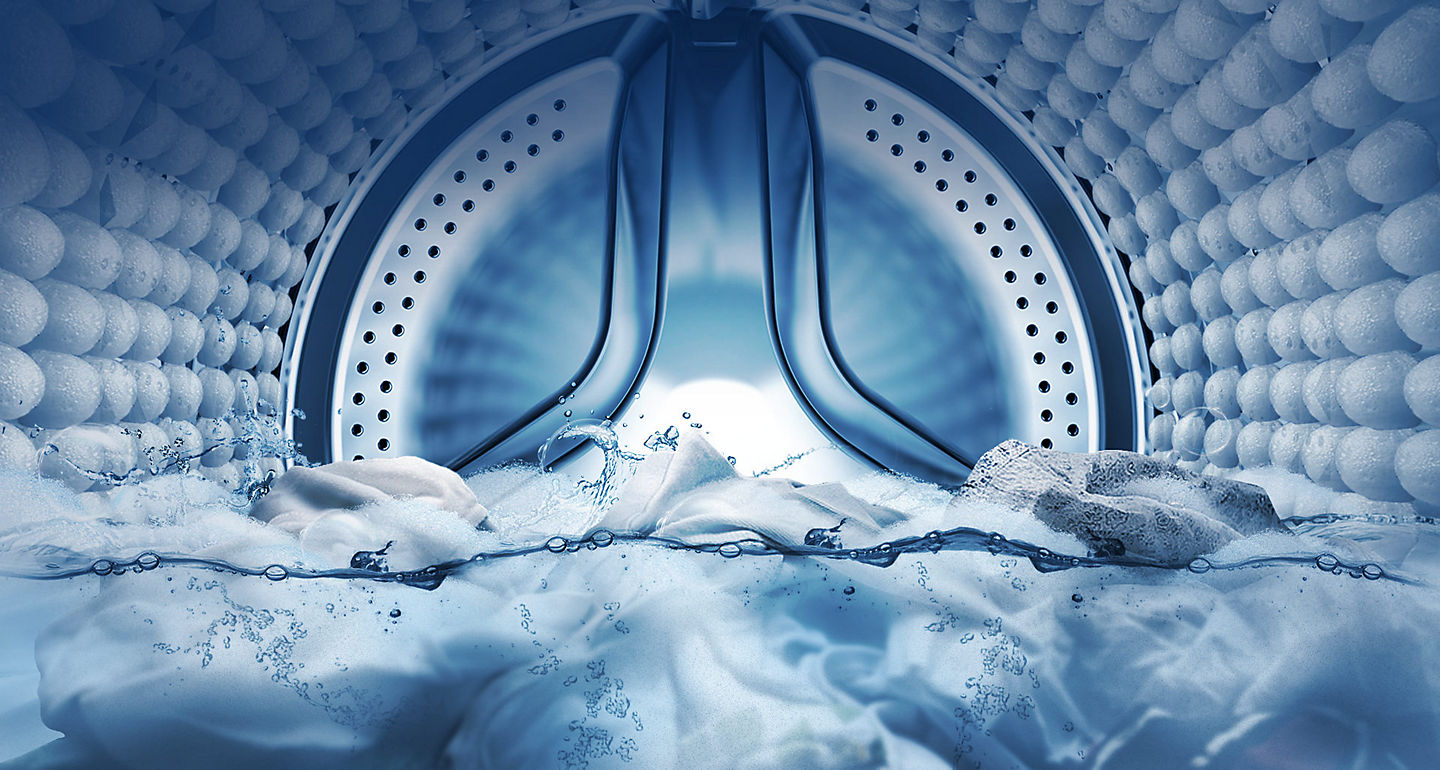 Solving immediate problems
The automatic error monitoring system Smart Check detects and recognizes problems, providing simple solutions thanks to a Smartphone and Tab app. Save time and avoid costly service calls!